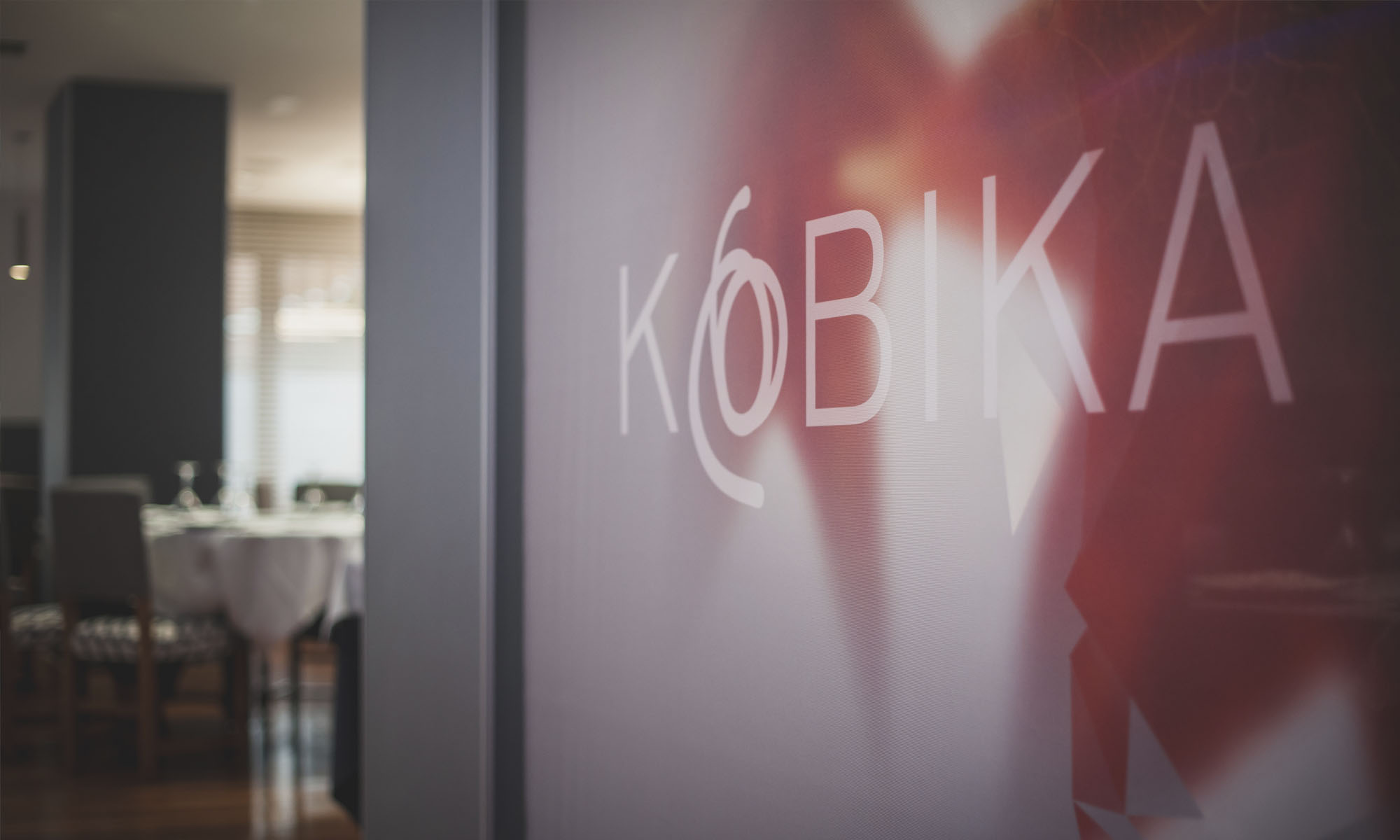 The  Kobika Restaurant  is the absolute dedication of the Kortabitarte family, passed down from parents to children and fully dedicated to food service in general and Basque cuisine in particular.
It all began in 1968 at the emblematic Hotel San Blas in Abadiño (Bizkaia), ran at the time by Koldo, Iñigo and Agurtzane's father and where his four children grew up, both personally and professionally until 1999. This is exactly the year in which the Kobika Restaurant was born in Durango (Bizkaia). With the experience acquired during all those years, the Kobika devoted all efforts and knowledge to develop a signature cuisine prioritising local products. 
We are characterized by the originality and freshness of our creations, without turning our back to the most traditional cuisine.
A cosy, sober and modern place, located in the most modern area of Durango, where Agurtzane manages a small team of professional and enthusiastic people who always work bearing customer satisfaction in mind.
Different menus for choosing
Funny and very original
Companies rely on the Kobika
Suitable for gastronomic meetings on working days
A modern restaurant, with cutting-edge technology, which can be divided into small intimate spaces without losing comfort. Making the Kobika Restaurant the perfect place for companies to hold meetings in a discreet manner.
Awarded cuisine
Championship of Bizkaia, Basque Country-Navarre,
Spain, Valladolid, Miniature Pintxos Congress
1st in Bizkaia 2015 for HUEVO CARBONIZADO (egg dish)
3rd in Bizkaia 2015 for SEAFOOD PAELLA.
2nd in Bizkaia 2012 for NON-SCRAMBLED EGGS WITH COD ON MUSHROOM DRIZZLE.
3rd in Bizkaia 2010 for BLACK PUDDING MUSHROOM.
Basque Country-Navarre Championship 2016, third place.
Basque Country-Navarre Championship 2014, Kutxabank Award for best popular pintxo  HUEVO CARBONIZADO.(egg dish)
Basque Country-Navarre Championship 2012 Eusko Label Award, ISLAND'S EGG.
Winners in the MINIATURE PINTXOS CONGRESS 2016.
5 finals in the National Championship of Valladolid 2015/2013/2012/2011/2010.
Winners of the Amstel Oro Award 2016 for the  BEST PINCHO MARINATED IN BEER.
Finalists in the Spanish Championship 2016.
WHAT DO I HAVE TO DO TO MAKE A RESERVATION?
Click on reservations and through our reservation form or calling our phone you could ask for us your reservation. We will be pleased to answer you.